When we meet someone in real life, we ask for their name and ask questions to get to know them better. We listen to their anecdotes, ideas, opinions, and beliefs. We try to unearth their story, and to tell our own.The end goal is to connect.
In D2C marketing and business, the rules don't really change. Telling your story is a critical part of building your brand. It helps to shape how people view you and enables consumers to begin forging a connection with you and your company. Do it right, and you'll put building blocks in place that allow you to develop a thriving brand with an equally thriving future, one that people buy from simply because they love what you do, what you stand for, and the stories you share.
Starting with the basics-
A great brand name is not just something that looks cool on your business card or is fun to say. And it isn't great because you like it. It's great because it communicates something to customers.
As branding pro Marty Neuemier says in The Brand Gap, "The need for good brand names originates with customers, and customers will always want convenient ways of identifying, remembering, discussing, and comparing brands. The right name can be a brand's most valuable asset, driving differentiation and speeding acceptance."
But choosing the right brand name can be exhausting, infuriating, and thrilling. The D2C Giant Warby Parker's Cofounder Neil Blumenthal says it took his team six months and 2,000+ options to find the perfect name.
To set your brand up for long-term success, you need the right brand name.
Follow our simple guide to find yours quickly and easily.While there is no magic formula, there are common traits that make a brand name easier for you to use and easier for other people to remember.
Here are a few pointers to keep in mind according to experts who have been there, done that –
It should be easy to pronounce,identify and memorize
Like Snackible- it's crisp and catchy !
It should give an idea about the product's benefits and qualities.
Ensure domain name for the same is available.
It should suggest product/service category.
Nike. Coca Cola. Levis. Disney. AirBnB.
These brand names alone conjure vivid images of who they are and what they stand for—and these brands all have incredibly passionate audiences to boot.
That's in part because each of these companies has a genuine brand story. A brand story conveys the history, purpose, and values of a business in a narrative that resonates with consumers and makes audiences feel emotionally connected.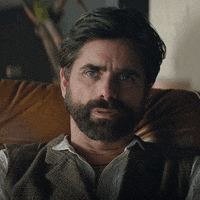 So,naming your brand is just the tip of the iceberg .
Lets stick to the D2C Giant- Warby Parker
The Warby Parker catalog may only include two main categories – eyeglasses and sunglasses – but they've become an ecommerce success in the nine years since they debuted because of the stories they tell.
Their self-proclaimed lofty objective? "To offer designer eyewear at a revolutionary price, while leading the way for socially-conscious businesses." That's practically a story unto itself. And they share plenty of other stories that lay bare exactly how they're doing it.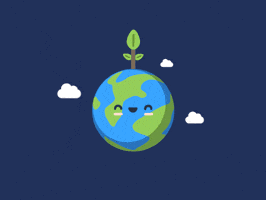 Their "How Warby Parker glasses are made" page offers a behind-the-scenes peek at a pair of glasses from design through manufacturing, including background on supplies and suppliers.
The main material? Plant-based cellulose acetate.
The personal touch? Every pair is assembled and polished by hand.
A socially-conscious business? For every pair of Warby Parker glasses sold, they give a pair to someone in need via charitable partners around the globe. To date, they've given away more than 5 million pairs.
That's a story we can all feel good about supporting.
It's no secret that consumers are looking online for many of their shopping needs. With the click of a mouse, anyone can have a car delivered straight to their home, groceries stocked in their refrigerator shelves, and more. Direct-to-consumer brands are continuing to innovate and evolve to attract and retain loyal customers. Despite the latest trends, one thing remains true: brand storytelling is a constant part of the D2C marketing evolution.
Marketers are aware of the power of branding and storytelling; however, they're still grasping at straws when it comes to it.
That's why at Xpert we have got India's top growth experts from leading companies to help you learn and decode growth strategies for your D2C brand!
Apply to be on the waitlist for our next D2C Marketing Bootcamp and get to learn from leading experts from successful D2C brands like MyGlamm,WakeFit and so on!