How MamaEarth became India's fastest growing D2C brand.
Unless you are living under a rock, you must have heard about Mamaearth -Asia's first personal care brand with MadeSafe certified, toxin-free products for mothers and children…
And then you must also be familiar with its rapid growth – according to a report published by the investment bank, Jefferies, the company may cross Rs 500 crore mark in FY21!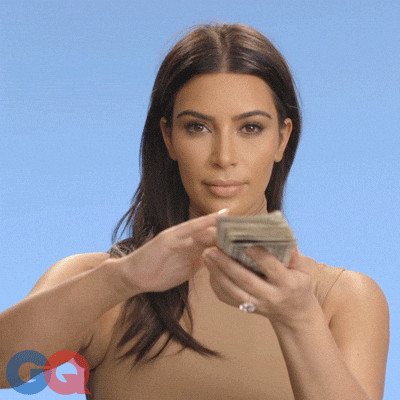 But what is the story behind this brand that is revolutionizing the personal care space…
Let's dive in a bit!
A personal challenge for Ghazal and Varun Alagh, the founders led this husband-wife duo to launch Gurugram-based baby and mother care startup Mamaearth-the first company in Asia that has been certified by Made Safe – a US-based non-profit organisation that provides a comprehensive human health-focussed certification for making non-toxic products.
Every mother wishes to extend unconditional love and care to her child. She wants to shower all her affection and make sure she can protect her offspring in every way–every day.
When Ghazal Alagh and Varun Alagh were expecting their baby, they wanted to ensure that they could do everything to keep their baby safe. Like any other caring parent, the two browsed the internet, searching for do's and don'ts for the little one and also what products they can buy to pamper their bundle of joy.
But they were shocked to see the results. Not a single product was available in the market that matched the safety standards. Every product they saw contained chemicals harmful to their newborn – driving the duo to create a brand by a parent for a parent: Mamaearth.
Finally in 2016, the couple launched the brand under the parent company Honasa Consumer Pvt Ltd, in Gurugram using the best available ingredients – natural, plant-based or manmade, which are both certified safe as well as effective. The ingredients are procured from the best sources around the world, which are ISO, GMP and Non-GMO compliant.
"The brand's proposition and the dire need for toxin-free products in the baby care segment made us reach where we are today. 'Jahan chah hai wahan raha hai' (where there is a will, there is a way). We believed that we will be able to fill the vacuum in the industry and with love and luck we made it happen."-the founders shared in an interview.
The Mamaearth team believes in mum-power and decided to directly target mothers. The founders were confident that once the customers used Mamaearth products, word of mouth publicity would work wonders for the company.The primary strategy was to resonate with like-minded parents who wanted nothing but the best for their babies.
In just four years, Mamaearth became Asia's first brand to get the MadeSafe certification for its toxin-free products. The company is aiming at reducing parental stress and is continually improving and innovating to make the world a safer place for both the babies and their parents.
Started with six products in the baby care range, Mamaearth has now diversified into skin and hair care products for men and women across 80 SKUs as well as products designed specially for pregnant women. The natural and toxin-free products are used by over 1.5 million Indian consumers across 500 cities.
Mamaearth witnessed a growth in its operating revenue, which jumped to Rs 110 crores in FY20 from Rs 16.8 crores at the end of FY19. And according to a report published by the investment bank, Jefferies, the company may cross Rs 500 crore mark in FY21!
When a brand does something that helps them achieve what they are looking for,like in this case, then the mind behind this is their marketing team.
Here are a few things which the founders think set their marketing game plan apart from the rest-
Brand Message -According to the founders,Ghazal and Varun Alagh ,having a purpose led brand really helped them scale the company from scratch. Being part of the target audience themselves , they understood and heard  the consumers' needs and innovated accordingly to give solutions through their products! They also made sure to keep the message precise, clear, and engaging as it presents your brand in a nutshell. The brand's mission and slogan are "Goodness Inside."-ensuring that the brand should not jeopardize the consumers' wellbeing.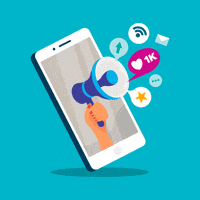 Enhancing Customer Base – It is critical to learn that by the time you have to enhance your customer base you can't be limited, the world is your oyster. If we follow the pattern Apple started from the CPU then personal computer then iPhones, iPods, and much more. All this time they tried to grow. The same goes with Mamaearth, initially, they started out to be the company of mothers and babies, however, it gradually began to grow its client base. The company has now branched out into skincare. It offers bathing ingredients, skincare serums and ointments, face wash, moisturizers, hair oils, and a variety of other items. The greatest thing is that none of these items contain any chemicals which was and is their brand's original and sole purpose !
Concentrating on Digital Platforms first – This helped them to reach a  wider base of customers in a short time all over India. All brands and companies know the value of digital platforms. We are in the digitalization era so we can't overlook this factor, Mamaearth knows it very well.
Word of Mouth – Now this technique might seem vague, odd, old school and sham to some of you but it was the game plan for these parent turned founders! You might have heard that the words spread faster than air and it is actually true. When you hear something from someone you know, you believe what they say with zero doubts and this is exactly what Mamaearth planned. They start approaching the Mom bloggers and the customers who have a huge fan base and asked them to write their experience about the product. Since the company trusts its products, they took the risk of channeling the influence of mothers. It opted for a word-of-mouth approach in which mothers can inform people about the company and how it provides the best product for their children.
There are obviously heaps of more such strategies that helped MamaEarth reach where it stands today. And here at Xpert we think that the best way to learn is from the experts who have actually engineered those results.
Want to explore growth strategies with Abhishek , the VP of Growth at MamaEarth?
Then apply to be on the waitlist for our next D2C Marketing Bootcamp and get to learn from leading experts from successful D2C brands like MyGlamm,WakeFit and so on!