You must have heard of Bewakoof.com , right?
Launched by IITians Prabhkiran Singh and Siddharth Munot, Bewakoof's quirky, funny, out-of-the-box Tshirt, phone covers etc.  with messaging inspired by regional Indian language references saw it establishing an instant connect with the young India.
If anything, its organic following of 5.7 million fans across Facebook and Instagram that it enjoys today is a direct indication of the popularity that the brand enjoys with its target audience.
Bewakoof is aiming to increase its total subscribers, which is currently reported to be 150,000, to 1 million in the next 2 years. Furthermore, it is also looking to achieve sales worth Rs 2,000 crores in the next 4 years.
What is the secret to this growth?!
Their website attracts a huge traffic -around 2.5 million a month- and around 37 percent of that comes from direct traffic of the brand and the rest( the majority) is organic !
What do we mean by this organic traffic?
 It is basically the  number of visitors coming from search engine results (as opposed to a paid source of traffic).
What does this coveted organic traffic mean for your brand? I mean why bother about it?
If anyone tries to tell you building organic traffic is easy, don't listen to them. With that being said, it's also the greatest investment of time and effort you can make.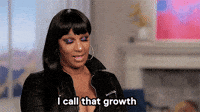 In the days of Facebook promoted posts and Google AdWords, the instant gratification of shelling out a few bucks for immediate traffic is highly appealing. But it's not sustainable. You'll get traffic now, but what happens when you stop paying? Will your content ever be found again?
Organic traffic means the content you put on your website today will drive traffic tomorrow, next month, next year, and probably even several years from now. That's why it's worth the effort.
The most obvious benefit of organic search traffic is a cost advantage. Pay-per-click ads are guaranteed to put your company's links in front of potential site visitors. But over time, the amount of cash you'll spend on click-throughs can add up. Once you have implemented sound SEO principles, the cost-per-click for organic search traffic is zero, giving your company an edge over competitors who are trapped in a pay-per-click universe.
Organic traffic is also important because it is targeted. Users visiting your website from a search engine's organic results have a very specific intent and if you can provide them with a solution or answer to their question, they are more likely to convert.
But how do we make organic traffic work for your brand?
Here are a few things to keep in mind-
Build Epic Cornerstone Content
When we say quality content, we aren't talking hastily-written, 100-word blog posts, either. Instead, we're talking go-to, epic content that stands head and shoulders above your competition.
Scope Out the Competition
Epic content is epic for a reason: it's the best of the best of the best! But you won't be able to create the go-to resource for your topic if you aren't able to answer the following questions:
What resources already exist?
What do they cover?
And most importantly, can you create something better?
The easiest way to answer these questions is to scope out the competition.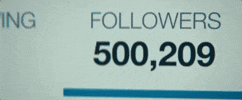 Use the power of social media-
If you're relying solely on search engine optimization (SEO) tactics to help you boost organic traffic, you're missing out on other valuable methods that will help you drive more traffic. Social media marketing provides another great opportunity to drive users to your site by linking to blog posts or article pages.
Bewakoof and many other D2C brands are using the power of organic traffic to scale .
Improving your organic traffic to acquire customers doesn't have to be A Challenge.
There is of course much more to decode when it comes to organic traffic growth and D2C marketing.
Which is why we have gotten top experts from leading D2C brands – mamaearth,wakefit,man matters and so on – to help you scale at your org!
Apply to be on the waitlist for our next D2C marketing cohort and leverage their insights for boosting your career!