WHAT IS THE MOST IMPORTANT STEP FOR STARTING YOUR D2C JOURNEY?
FINDING THE RIGHT PRODUCT AND NICHE!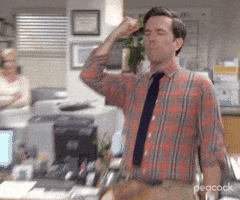 This is the very first and, quite obviously, the most important step when starting out on your D2C journey.
No matter how long you've been an entrepreneur, launching a business has never been more difficult. Here's a quick look at the 2020 online landscape:
Competition is fierce,
Product markets are saturated, and
Consumers are demanding convenience more than ever before.
That is where the D2C business model comes to the rescue and helps make the most of this.
 But before you begin to brainstorm the design and experience of your D2C brand, or even your company's name, you'll need to choose what products to sell and create your own niche!
This is definitely not the hardest thing to check off on your to-do list compared to the others. One of the bigger lessons the Internet has taught us is that a 'niche' is a lot bigger than anyone ever thought.
Heard of the Bombay Shaving Company ?
Selling a shaving kit to men for Rs.3000 was unheard of until the Bombay Shaving Company, a D2C startup, disrupted the market.
They definitely got the finding your niche bit right. The company specializes in men's grooming, personal care, shaving, beard grooming, skincare, and handmade soaps and mainly cater to men. This D2C startup took a seemingly everyday product and a mundane ritual like shaving and transformed it into a niche that is unique!
But it's okay if you don't hit the product jackpot right away. The beauty of D2C is that you can go wrong a few times and experiment till you finally land on your product, target audience, marketing strategy and so on !
And the beauty of the Internet is there's a niche market for everything, and if you can focus on it, you can build a sustainable and viable business of it.
So how can we approach this crucial decision that every entrepreneur has to make?
Identify or create a product that solves a very specific problem.
Wakefit is a great example. This D2C startup offers premium mattresses at affordable prices to solve all your sleep issues.
When the founder ,Ankit Garg, experienced the journey of buying a mattress through the traditional business model, he realized that there was no innovation in the product that was being sold; it was highly overpriced and the sales representatives of retail stores had no knowledge of the science of sleep. This sparked the drive to change the way Indians accessed sleep products in the country.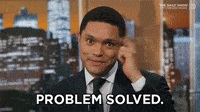 And now they are on track to clock a revenue of Rs 410 crore in FY21!
Fall back on what you are passionate about or have enough knowledge about.
Tip- You can even look at the products you have bought as a consumer in the last 6 months.
This is what happened for Mamaearth, yet another huge D2C success story.When Ghazal Alagh and Varun Alagh, the founders, were expecting their baby, they wanted to ensure that they could do everything to keep their baby safe. Like any other caring parent, the two browsed the internet, searching for do's and don'ts for the little one and also what products they can buy to pamper their bundle of joy.
But they were shocked to see the results. Not a single product was available in the market that matched the safety standards – driving the duo to create a brand by a parent for a parent: Mamaearth.
Hop on trends, viral product categories and figure out a differentiator in your idea.
Like mCaffeine- India's first hair and skin care brand with caffeine-infused products.The founder says that the reason they chose personal care was that there weren't many new age brands for younger consumers today. And now they are eyeing Rs. 700 Cr in revenue in FY2024!
Also think about why should a consumer purchase your product over your competitors ?
Here are a few pointers to keep in mind –
1.Finding a product that solves a problem is not the only hurdle to cross , you also have to make it either exciting or affordable.
2. Add a feature to it that your competitors lack.
3. You can simplify choice –  lower selection may seem counterintuitive but for the initial launch narrow down on the 1-5 key product offerings  & focus on launching that.
It will help you save on manufacturing costs as well as optimize marketing and get focused about your USP to consumers !
Found this interesting?
Then apply to be on the waitlist for our next D2C Marketing Bootcamp and get to learn from leading growth experts at successful D2C brands like MamaEarth, MyGlamm,WakeFit and so on!