Selling a shaving kit to men for Rs.3000 was unheard of until the Bombay Shaving Company, a D2C startup, disrupted the market.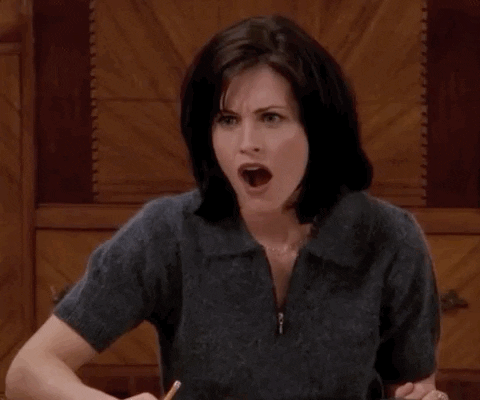 Bombay Shaving Company is a D2C startup that specializes in men's grooming, personal care, shaving, beard grooming, skincare, and handmade soaps and mainly caters to men. With thousands of customers and a unique perspective of branding, that is progressive and projects masculinity peculiarly to a new market, the Bombay Shaving Company has mastered the art of branding and positioning and is here to stay .
Now, Branding and Positioning are undeniable cornerstones of D2C marketing. They create a unique image of the company's product and help in acquiring a space in the customer's mind among competitor brands.
Let's see how this budding D2C startup conquered them.
Beginnings-
When four friends from Bombay saw that men's grooming and beard care was becoming a prevalent topic in many conversations, they recognized an opportunity and a problem to solve and decided to capture this untapped market.
Grooming for men was always looked at as a trivial task, something "for the sake of it." Even with India's beauty and personal care market projected to reach $32.7 billion by 2023, growing at a CAGR of 8.1 percent,grooming products were traditionally targeted at the female gender.
However, with changing times and perceptions, the Bombay Shaving Company has redefined men's grooming and their shaving experience. Through effective positioning they have transformed men's grooming from a mundane to-do task to an experience to look forward to and they have created their space in the market.
They did so by bringing in their signature razor and what the marketing head at BSC calls the "Rolls Royce of razors" -India's first and only precision razor, that was titanium plated,single blade and could even have your name engraved on it!
Their sole agenda was to make the shaving experience for men more enjoyable and practical in India !
The Bombay Shaving Company has always been consistent with its purpose of offering shaving as a joyful and premium experience , with the help of the strategies discussed in the end.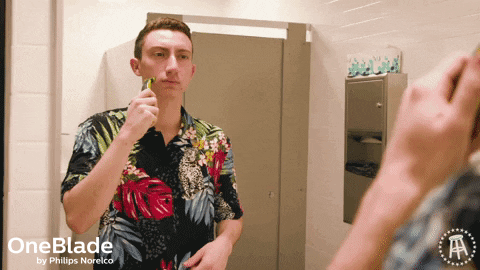 And we all know how important purpose is, 64% of global consumers are attracted towards brands that constantly convey their purpose.
Even the brand name has a reason behind it . 'Bombay' not only reflects the origin if the founders but has a certain rustic yet modern India vibe to it along with a spirit of coolness.
The words 'Shaving Company' demonstrate their commitment and sincerity towards making the shaving experience more joyful and give the feeling that there is a big force behind this operation, helping build the trust in the mind of the consumers.
But selling a shaving kit for Rs.3000 was not easy in a value-driven market. Changing shaving habits that have been ingrained for decades, at scale, was a challenging task.
Since their inception in 2015, a lot of competitors have also cropped up in the arena of men's grooming but they still remain an unique brand.
Because they believe in mentoring the right way to groom. They do not cut corners and spend an ample amount of time in thoughtfully designing every part of the grooming experience to provide complete and uncompromising care. As a brand, they are also more progressive in how one thinks about and projects masculinity. They stay away from the brotherhood, macho and 'men will be men' codes often used by men's brands.
Given these efforts, they have successfully curated an image of their products that is elite, niche, necessary, yet one of a kind .
So what were the key strategies behind their storytelling that registered their brand in their target audience's mind?
From the very beginning, they made it clear how they are different from Gillette and Dollar Shave Club. Their signature 6-Part Shaving System provided a complete, uncompromising shaving experience, the polar opposite to the 'sat-a-sat' and convenient norm set by the category. But since they did not have the big budgets to spend on marketing, they did a few more interesting things.
For the first 6 months, they only sold the complete 6-part kit so as to enforce the shaving philosophy into the minds of the consumer.
Premium Experience:They packaged the complete kit in a really premium way to evoke a sense of luxury.
Personalization- They offered users to get their names engraved on the metal razor at no additional cost. This gave users a sense of pride to hold the heavy razor, and also served as a great trigger for personalised gifting.
Emotional Marketing: To quote Dale Carnegie, "When dealing with people, remember you are not dealing with creatures of logic, but with creatures of emotion." Bombay Shaving Company rode on occasions like Father's Day and Rakshabandhan to position its offerings as the perfect gift for fathers and brothers. They released a series of short videos in the #DadLogic series urging consumers to gift their dad a razor that is sharper than his wit.
In 2020 the brand also weaved a narrative around the festival of Rakshabandhan, through the campaign #SurakhshaBandhan. The users were encouraged to share their sibling stories with the campaign hashtags and social media influencers were roped in to promote the campaign. A call-to-action of discounts and offers was provided with every post to drive sales.
User-Generated Content: The concept of premium packaging worked wonders when users posted their unboxing experiences on social media. This gave the brand a lot of positive word-of-mouth.
Clearly, the Bombay Shaving Club has an incredible marketing and positioning strategy in place and this is obviously just a fraction of what went into their phenomenal success.
If you want to learn more , you can do so from the man behind it all – the marketing head at the Bombay Shaving Club, Samriddh Dasgupta himself.
Join our D2C marketing Bootcamp to decode marketing strategies from experts who have been there and done that!