Man Matters – India's first Digital Health Clinic for Men
Who do you go to, to talk about your wellness problems?
Who does a man go to when he starts losing hair?
Losing sleep? Losing confidence?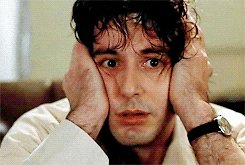 When the men behind Man Matters asked themselves these questions, they found no answer.
And neither did millions of other men.
This seemed quite unacceptable. Men rarely speak about their health and learn to live with their issues instead of dealing with them. It's not that they don't care. But talking about personal health, wellness can be difficult and often embarrassing for many still. And the people at ManMatters get that!
This epiphany led to the creation of a Mumbai based wellness platform for men that has been changing the way men approach health and their own holistic wellness!
& then Man Matters Was Created…
The founders took 'matters' into their own hands; and created a place for all matters of man. Hair, skin, weight, sleep, sex and much more. A wellness platform focused on men. If it matters to man or it's matters of man, it matters to this up and coming D2C brand.
So what is this wellness platform all about ?!
A DOCTOR LED TELEHEALTH PLATFORM FOR MEN?
Now,that's something India has never heard of!
They boast of a premium set of products for each and every problem  under the sun which a man can face ,which are all certified under their respective industries.
But…
The team realized that to make the science behind wellness more accessible to all, they had to have the experts to guide them on this journey. And a genius move was that they joined hands with a set of medical experts and doctors who were passionate about changing male health habits and cared deeply about their craft.
This is the most unique feature that man matters offers – they have expert doctors on board to guide and fix your problems
These doctors provide free consultations to ensure that the products that your purchase off man matters are right for you .
What's more, the brand also follows up with you over time to check in on your progress monthly and doctors continue to give advice and guide you on what's the best way to achieve and keep improving on your wellness goals!
Quality has turned into an obsession for this brand.While there are companies that may have the same ingredients, the quality of ingredients can be vastly different. Man Matters sources their ingredients from the regions where they are known to be highly efficacious, which in turn results in the products giving you better results.
The team behind Man Matters consists of consumers of personal care and supplements themselves, and hence they are super particular about the safety and quality of the products they consume and produce.
With regimen focussed products , Man Matters also believes that solving problems like hair loss or quality of sleep is often not a one product solution but a holistic one. Thus they provide regimens to follow which ensure that the body and mind are getting targeted as a whole.
Right from the premium ,regimen based products delivered to your doorstep to specialised doctors available for problems which men might have otherwise felt uncomfortable to discuss, this startup has mastered the art of customer retention to the T !
So it makes sense why we have Marmik Mankodi, AVP Marketing @ Man Matters as a part of our D2C marketing Bootcamp!
Apply to be on the waitlist for our next cohort and learn to identify key growth levers, driving repeats & cross-ordering, Identifying payback periods & customer lifetime value…
Also explore building a purchase experience optimized for discovery & trust building for your D2C brand.Leverage insights and experience of industry experts from top companies and understand how you too can scale delivery, manage returns & logistics successfully to drive customer delight.